Let me make one thing clear. This post doesn't have any magical formulas for more effective team meetings right away (and you shouldn't believe people who say they do). Making each and every meeting 100 percent productive is simply not possible. If it was, you wouldn't be here reading this article.
Here, you won't find just another fortune cookie advice. I'm going to give you a 10-point checklist with true-and-tested tips to maximize the effectiveness of each meeting.
I've divided the checklist into three essential meeting stages: preparation, the actual meeting, and follow-up.
Each tip was chosen to fit these criteria:
Speed (make meetings as fast as possible)
Order (Establish ground rules no one can break)
Productivity (Keep meetings focused on one problem).
Let's begin by talking about why you should focus on the three stages. It's going to take 30 secs, but it's important because you can go straight to the checklist being more prepared.
The Three Stages: Preparation, Meeting, and Follow-up
Working in most businesses is nothing but routine. Meetings are a major reason for that.
Some meetings lead to amazing ideas. Others feel the biggest waste of time in the history of humanity. The most surprising thing about all meetings is that people don't like them, yet do nothing about it.

The key to effective team meetings is organization.
That's why you should focus on preparation, meeting, and follow-up stages to make effective team meetings. The reason is simple: this makes it easier for you to organize each meeting.
If you know what to do at each point before, during, and after the meeting, you'll be more likely to hit all goals and solve more problems. Here's the 10-point checklist, divided by the three stages.
The Preparation Stage
1. Establish ground rules
2. Define a goal and meeting type
3. Collect information from participants
4. Set the start time and end time.
The Meeting Stage
5. Repeat the goal and agenda
6. Focus on one topic
7. Assign tasks
8. Provide a summary
9. End the meeting as soon as the work is complete.
The Follow-up Stage
10. Ask for feedback.
This is a good plan to follow, right? Now, let's talk about each point in more detail.
The 10-Part Checklist for Effective Team Meetings
Follow these steps for each meeting to maximize productivity and efficiency.
The Preparation Stage Checklist
1. Establish Ground Rules
You know what they say: you get what you tolerate.
This is applicable to many situations, but in this case, a lack of ground rules can be disruptive and lead to conflict, longer meetings, and poor effectiveness.
In fact, two rules-related issues – interruptions and distracted participants – are in the top 5 common meeting complaints, according to this survey cited by Business Talent Solutions.
More than half of all participants say these two issues as the most important, so this could be true for your team, too. You need to address them if you'd like to have effective team meetings.
Establishing ground rules is one of the best ways to do so. They will be your tool for managing the meeting that gives you an opportunity to keep the team focused.
Consider these ground rules for your meetings:
Respect everyone's time. It means to be on time, ask relevant questions, do not monopolize the discussion
Know the meeting's agenda. Read the agenda sent by the meeting's manager to be able to contribute
No interruptions. Listen with others speak and comment when they're done
Don't use your smartphone. Check your smartphone before the meeting, and don't look at it until the end.
These simple, yet essential rules will help you to facilitate the environment needed to make important decisions. Write them in a single document and use tools like TopEssayWriting, Grammarly and GrabMyEssay to ensure clarity and lack of mistakes.
Pro tip: have some fun with the ground rules. Allow people to drink coffee during the meeting or do other non-distracting things.
Related: Daily Standup Meeting Excel Template for Your Scrum Team
2. Define a Goal and Meeting Type
These two go well together because the goal determines the type. To set a clear direction for each meeting, you need to know the goal. You can't make any decisions if what you're trying to accomplish is poorly defined.
The goal, in turn, helps with choosing the proper type for effective team meetings.
The most common types include:
Problem-solving meetings. The goal is to work through a problem and solve it, so the meeting manager limits the participants to those who can help
Planning meetings. Used to plan a course of action for a time period; also include the participants entrusted with planning responsibilities
Retrospective meeting. Used to discuss the tasks that were completed during a specific time period and propose ideas for improvement
Feedback meetings. The participants share their thoughts and reactions to a recent event, data, or information.
Important: the goal sets the agenda for each meeting, so you need to have it ready, too. Read the guide for more tips.
Dive Deeper: 6 Killing Tips to Create an Agenda For a Virtual Team Meeting
3. Collect Information from Participants
Some meetings, such as retrospective and feedback, require significant input from all participants. Asking for it during the meeting adds unnecessary time to and can turn into a major time loss.

As the mentioned survey found, 66 percent of meeting participants see a late ending as a major problem. So, why not collect some information beforehand?
The best news is that you can automate this process.
One way is to pre-write all questions and have a Standuply Slack bot send them to participants at a specific time before the meeting. The participant receives the poll, fills it out, and the replies are automatically saved.
This slack bot integrates with task management tools and other popular apps, so it's easy to make it a part of your team communication plan. This way, you can learn a lot of information from participants before actually starting the meeting.
Slack polls have become really important among project managers, and it's really easy to see why. Using a bot saves a lot of time while collecting important data for the meeting.
4. Set the Start Time and End Time
Have the start time and end time for each meeting defined before the start.
This one is easy but very important.
Not only this helps you and others schedule their time more effectively but also prevents unnecessary stress from spending too much time on meetings.
The Meeting Stage Checklist
5. Repeat the Goal and Agenda
"The most important thing for you is to remind the participants why you're there and what you're going to do," says Ariel Thompson, a senior HR writer from ClassyEssay. "This helps everyone to be on the same page and focused on the right task."
Feel free to repeat the goal and agenda after everyone is done greeting each other.
6. Focus on One Topic
This point applies not only to problem-solving meetings that focus on one issue. The topic of effective team meetings is their goal, which is something you need to make your team focus on.
Without proper focus, the meeting can easily spin off to a dozen other things. Here's how to prevent that:
Don't plan more than one major meeting goal. Multiple important goals might make a meeting a total mess
Address people who initiate off-topic conversations. Get them back on track by saying "Let's get back to the topic" or "That's a bit off track"
Use the agenda to guide the meeting. It'll serve as an agreement about the topic and direction of the meeting.
7. Assign Tasks
Should any tasks be assigned, do so during the meeting. Managers often make a list of action items based on the decisions made by the team, so why not have someone assigned to each?
This technique can help with planning and faster problem resolution.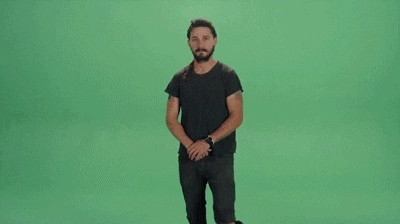 When assigning team members to action items, remember that they might have other ongoing tasks. In fact, stats say that 73 percent of remote workers inter-team collaboration to do their projects.
To avoid overloading them, always ask or make the task more manageable by assigning multiple people.
8. Provide a Summary
Take notes during the meeting to remember the most important decisions and action points. They will be your summary that you read at the end of the meeting.
Pro tip: send the summary to each participant via Slack after the meeting.
9. End the Meeting as Soon as the Work is Complete
Set the expectation in front and make sure that the meeting ends on schedule.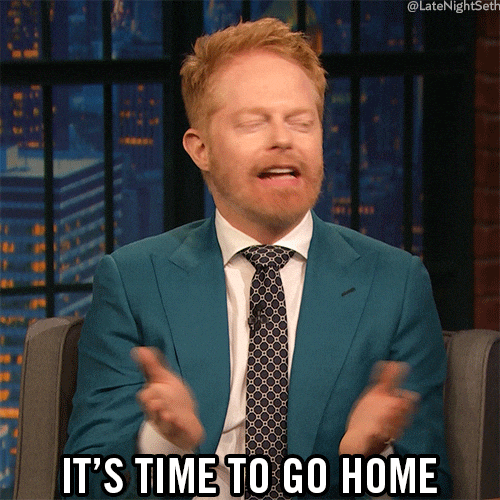 But, if you think that you're done with everything, feel free to finish right away. No reason to make your team stay and listen to someone talking.
The Follow-up Stage Checklist
10. Ask for Feedback
Regardless of how good your meeting went, always ask the participants for feedback. Giving them an opportunity to express their opinions is a must for positive work culture, employee respect, and effective team meetings.
Good questions to use:
Are you satisfied with the duration of the meeting? Do you think it should be shorter?
What can the manager do to make the next meeting better?
Did you feel like you had enough opportunities to participate?
Keep in mind that you can use a Slack bot to automate feedback collection.
You're Done!
Whew, we made it.
Experience is the best teacher of effective team meetings, so try as many improvements as possible and test them.
By creating your own checklist based on these tips, you'll be constantly improving your meetings. Keep everything in check with this checklist and don't forget to ask your team for the feedback!
---
Image by StartupStockPhotos from Pixabay