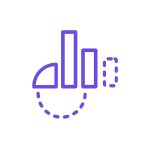 Slack Polls Explained: Apps, Native Ways & Tips
Using Slack to poll your team members is a great way to increase transparency and improve a team's productivity. There are several ways how to create slack polls with the most efficiency. See them explained below.

This guide is brought to you by Standuply, the #1 Slack Project Management App. Need to run a Slack poll, schedule a survey or automate remote standup meetings? Add Standuply to Slack or Teams today.

Add Standuply to Slack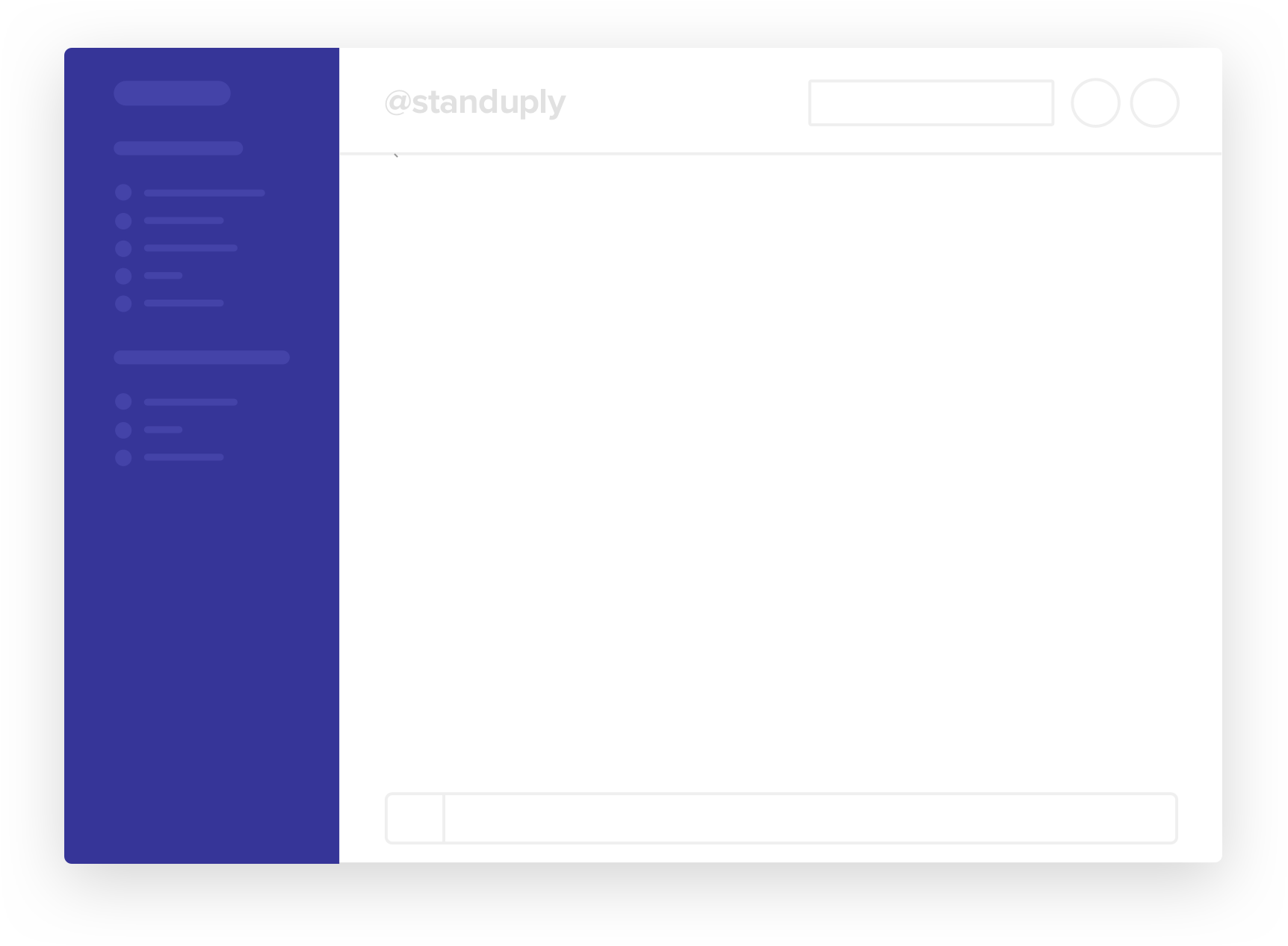 35,000 teams use Standuply to run Slack polls, surveys & standups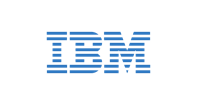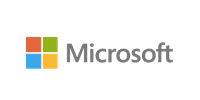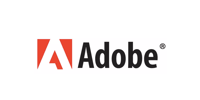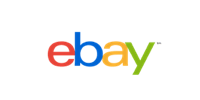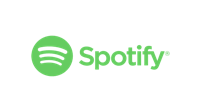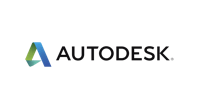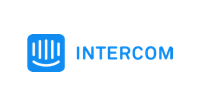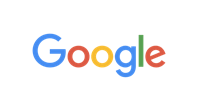 I. Start a Slack Poll via /poll-standuply Command
When you need to create your poll inside Slack with members of any channel the best way is to use /poll-standuply command. It's available to anyone on your team once you've added Standuply bot to your Slack team.

With Standuply you're able to create multiple choice polls, anonymous surveys and share poll results in Slack. It all increases transparency on your team, which is essential for distributed teams.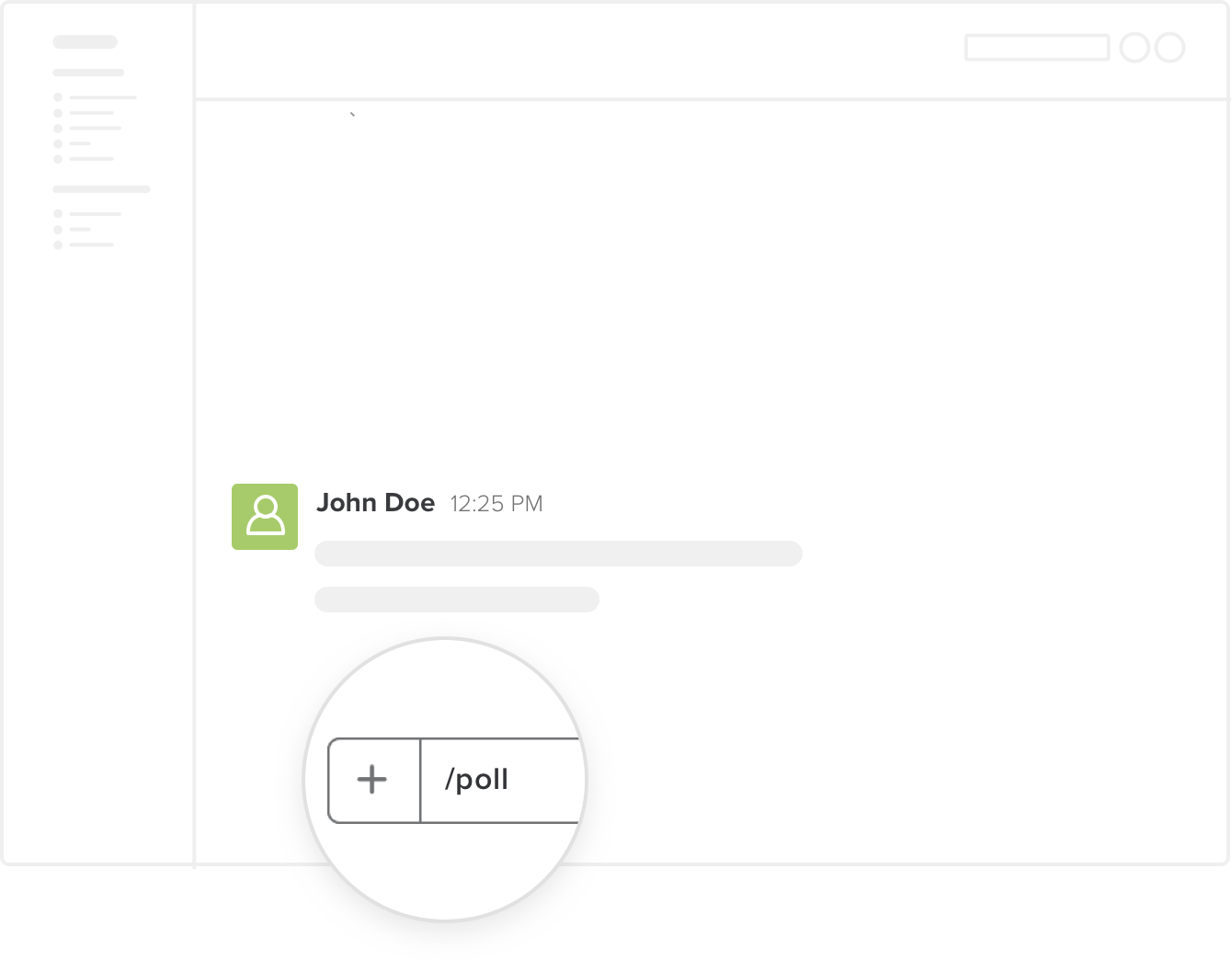 step #1
Use
/poll-standuply

to create a native poll in Slack

Type /poll-standuply in a Slack channel where you want to create a poll. Once the poll is there, everyone will be able to respond to a poll right in Slack.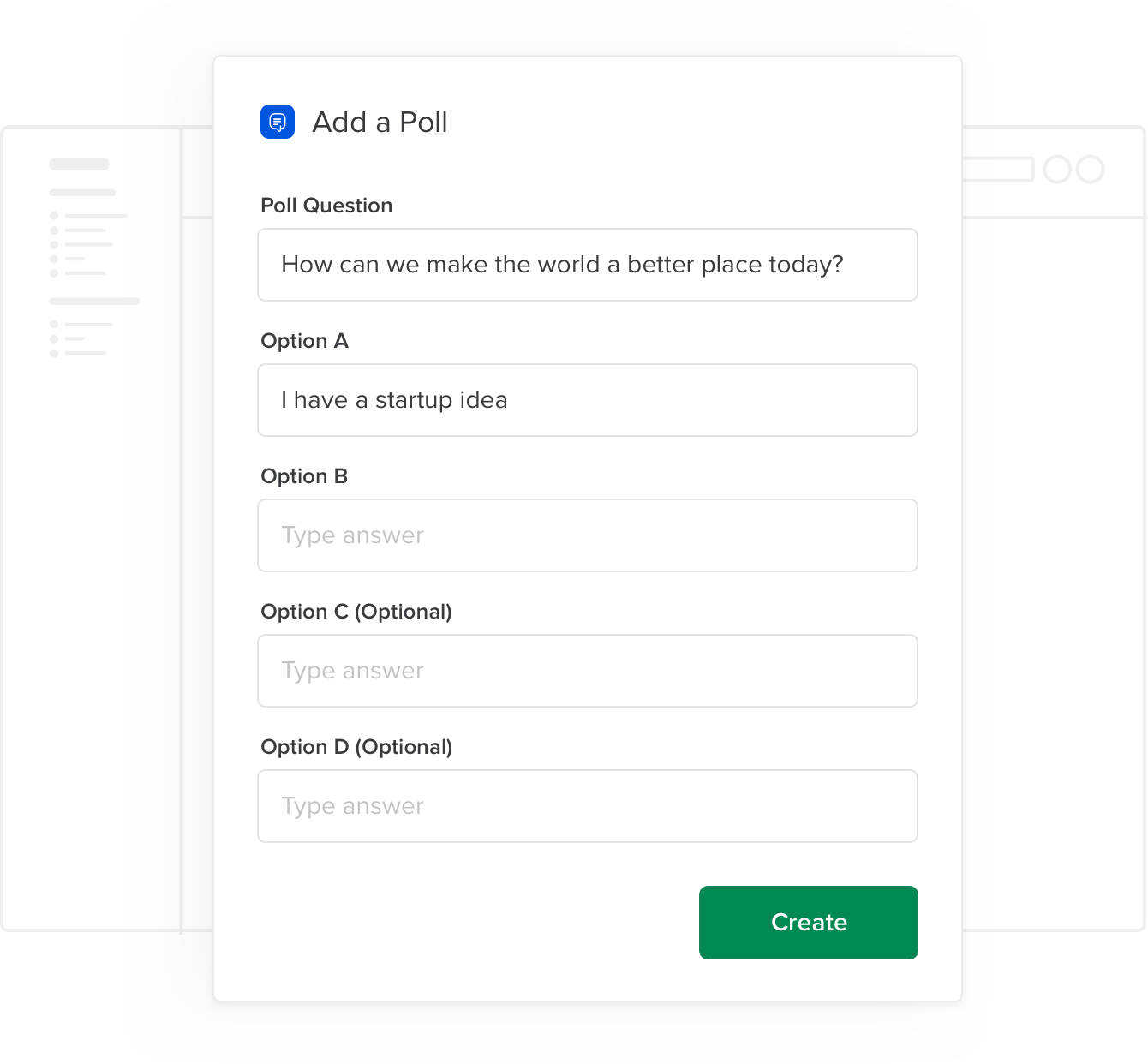 step #2
Define Slack poll syntax: a question and answers
A window will pop up to configure poll options: a question and answers to choose from. After you click create, a simple poll will be posted in a Slack channel.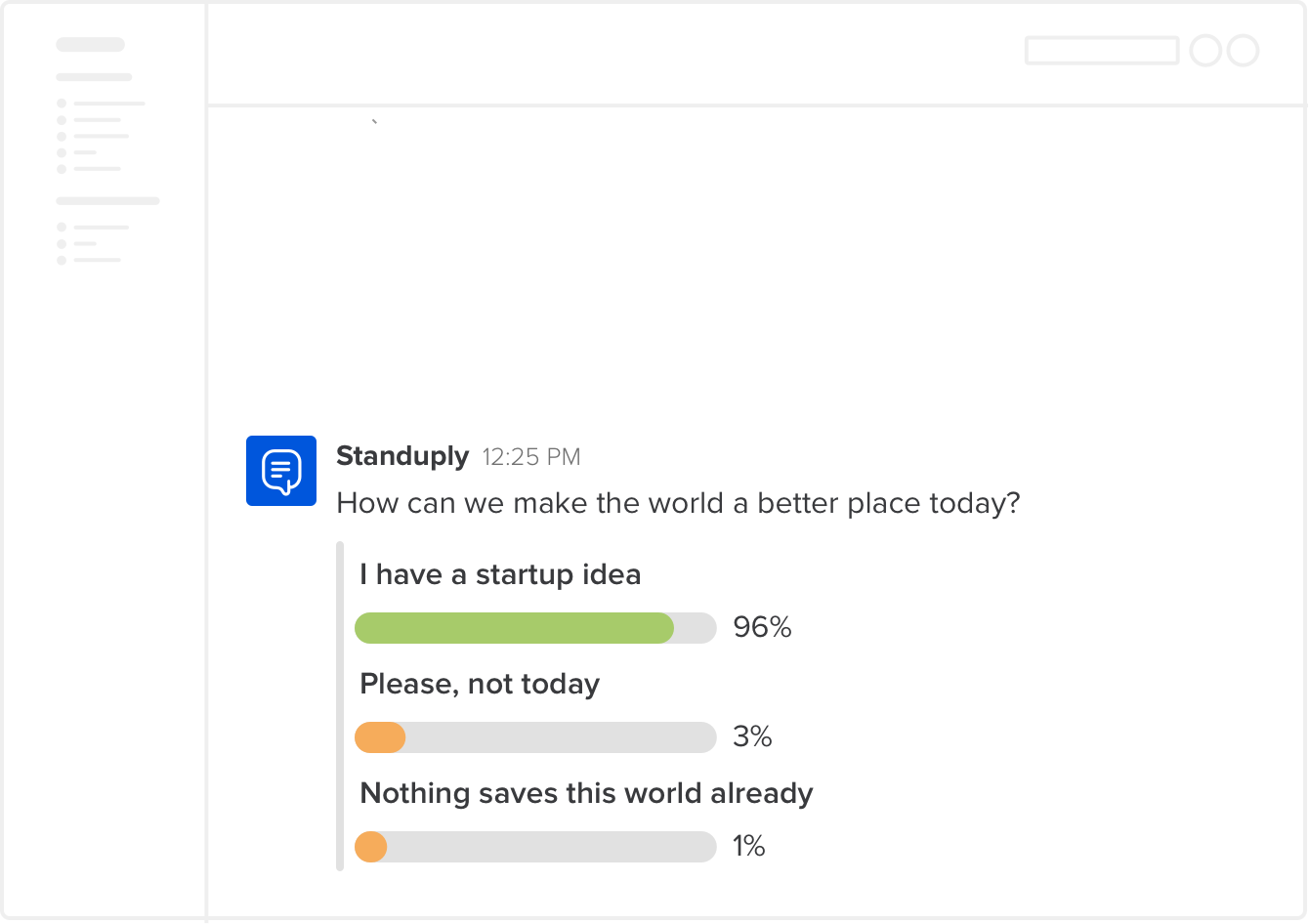 step #3
Watch live polling in Slack
All Slack channel members can see the poll and participate. Poll results are updated in real-time after every vote. Creating polls with Standuply takes less than a minute.
Moving on to more complicated ways to manage your team via Slack. When you need more than a simple poll or need one on schedule there several ways to achieve that using Standuply App.

Relevant reading: Run daily stand-ups or check-ins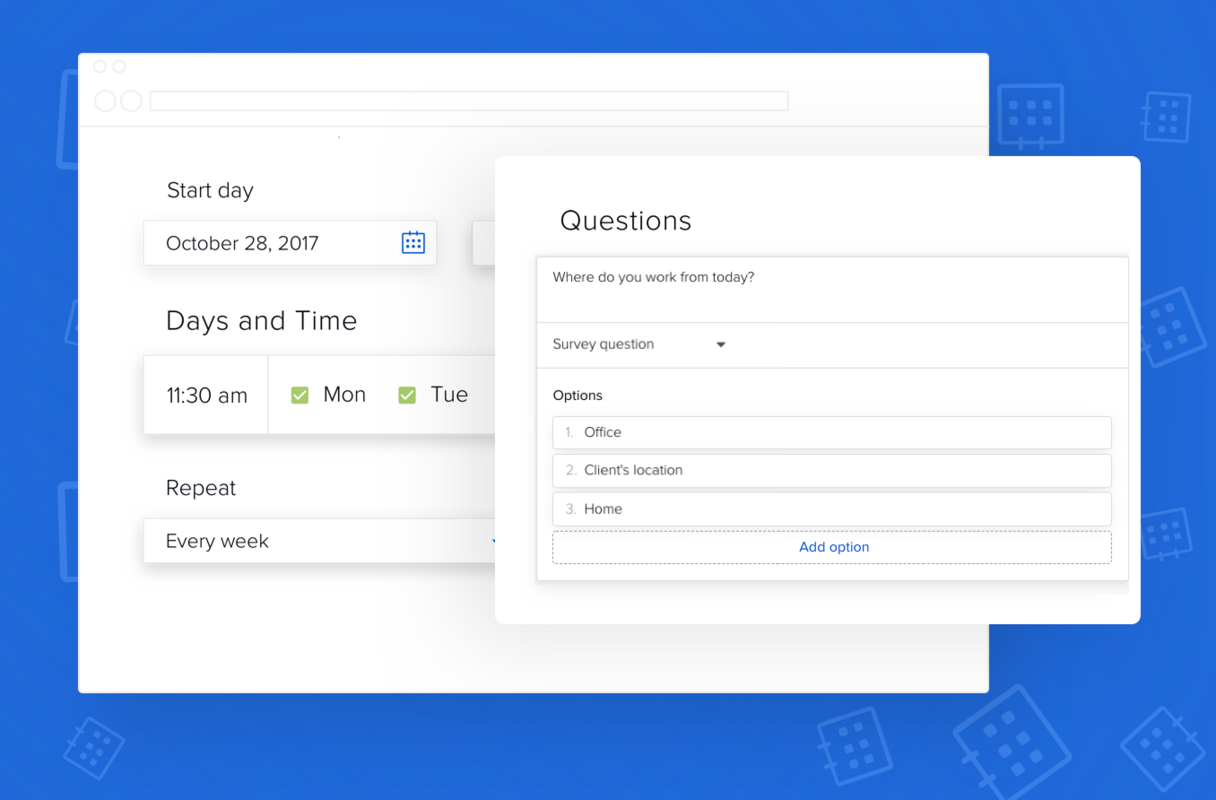 1
step #1
Configure a schedule and questions for a Slack survey
To schedule a Slack survey login to your account in Standuply. There you can configure all the options: schedule, questions, participants, and more. If needed, results can be posted anonymously in Slack or via email.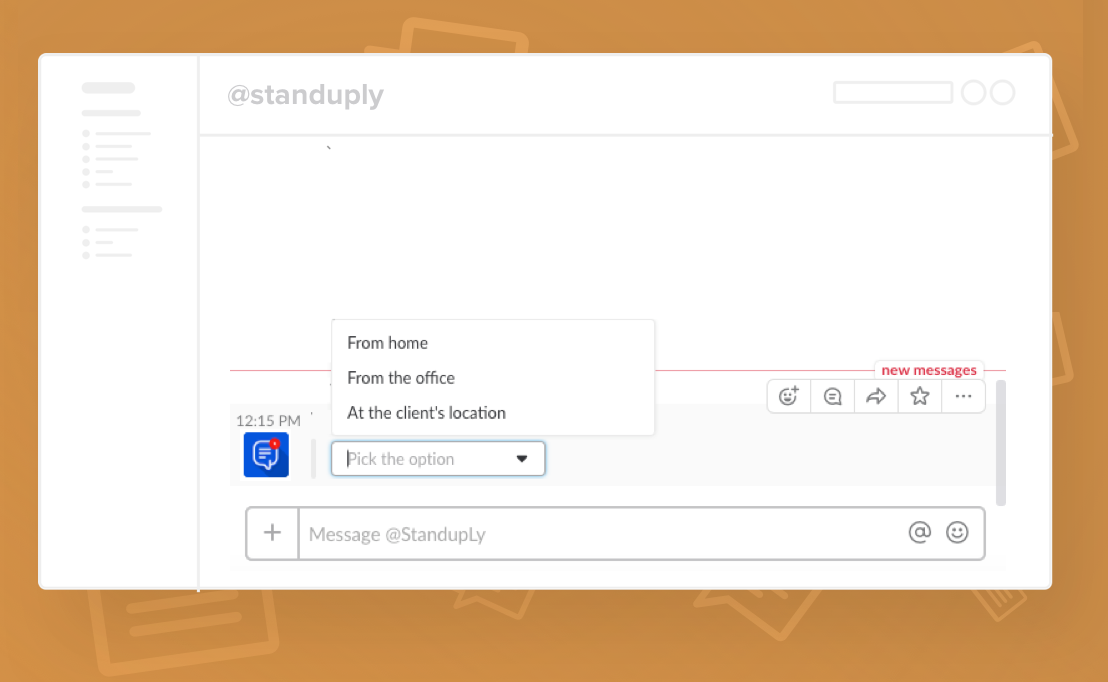 2
step #2
Standuply collects team answers via Slack
On schedule, Standuply reaches out to selected people and surveys them in Slack. Just like with a Slack poll, after team members provide their inputs Standuply aggregates them and then presents survey results in Slack.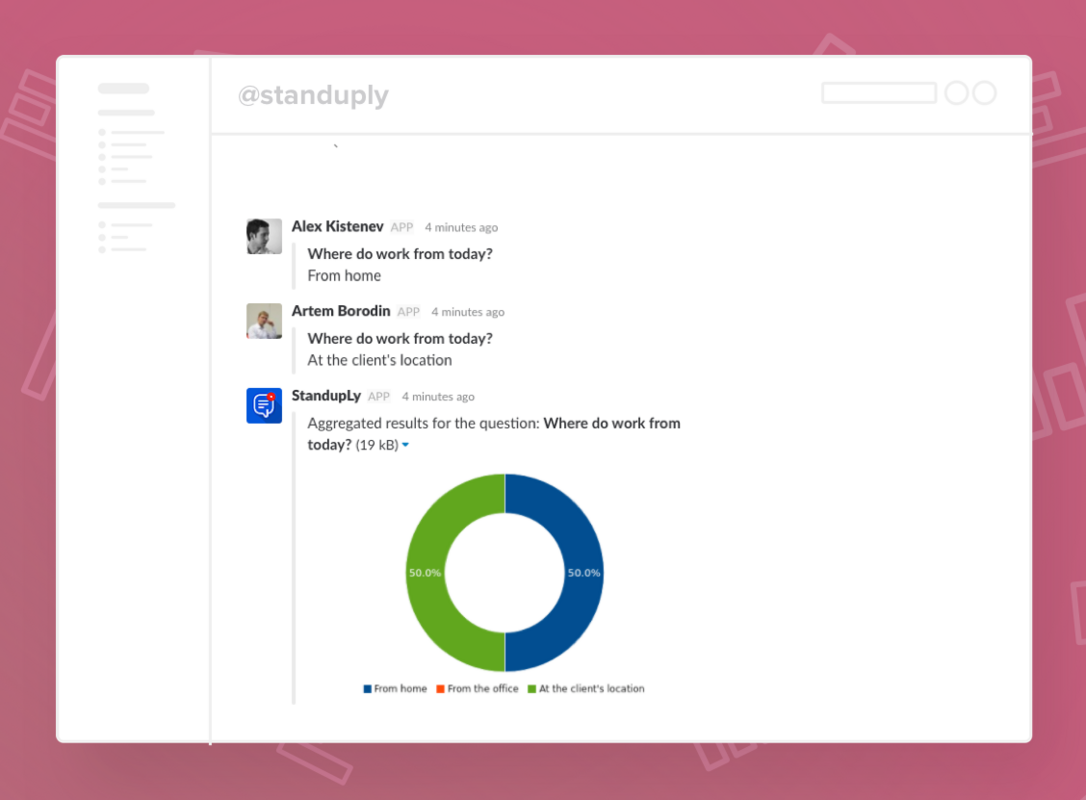 3
step #3
Get survey results via Slack or email
Survey results can be delivered to a Slack channel or via Direct Slack Messages, email or Webhook. You can even add survey results to Trello cards. This way you choose a process and automate it via Slack-based surveys.
It's possible to run polls in Slack even without apps. The simplest way is to use Emoji reactions for voting. Everyone likes it and it takes seconds to create a voting poll.

Relevant reading: How to Conduct a Poll in Slack Using Emojis


III. Use Slack Emojis to Make a Poll in Slack
Emojis are a modern form of communication and are part of what makes Slack such a great collaboration app. So it's not a surprise, they're a great way to conduct easy polls.

If you don't use Slack apps or would like to make polls in a different fashion, here's the way how to do a poll in Slack. Run a simple poll using Slack emojis with these 3 quick steps.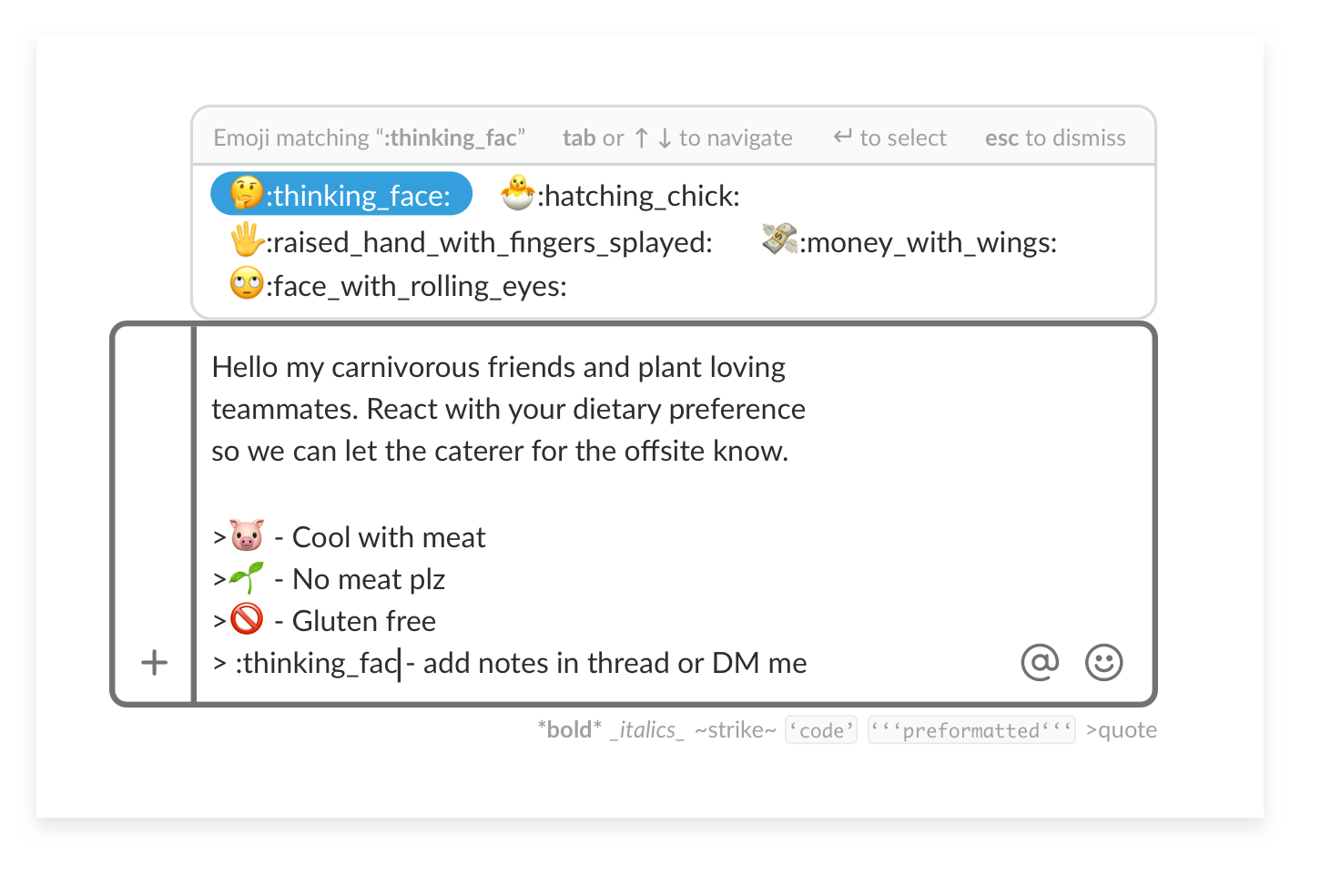 1
step #1
Compose a Slack message with emojis attached
Compose a Slack message with questions and explanations which emoji stands for which answer. Use Slack message formatting to make sure the variants to choose from are clear.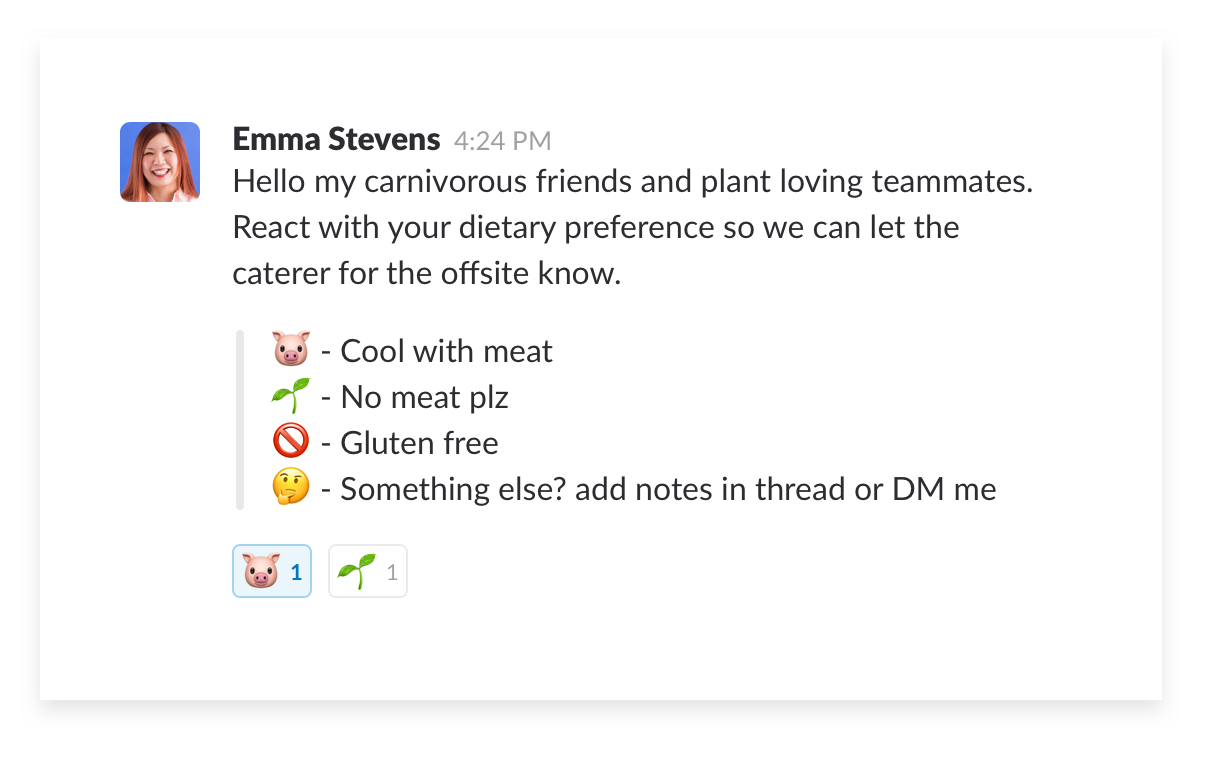 2
step #2
Share a poll with your team on Slack
Start a poll by spreading the word about that message with everyone. Ask folks to provide their answers using emoji reactions. To make it easier for others to just tap to vote on each emoji.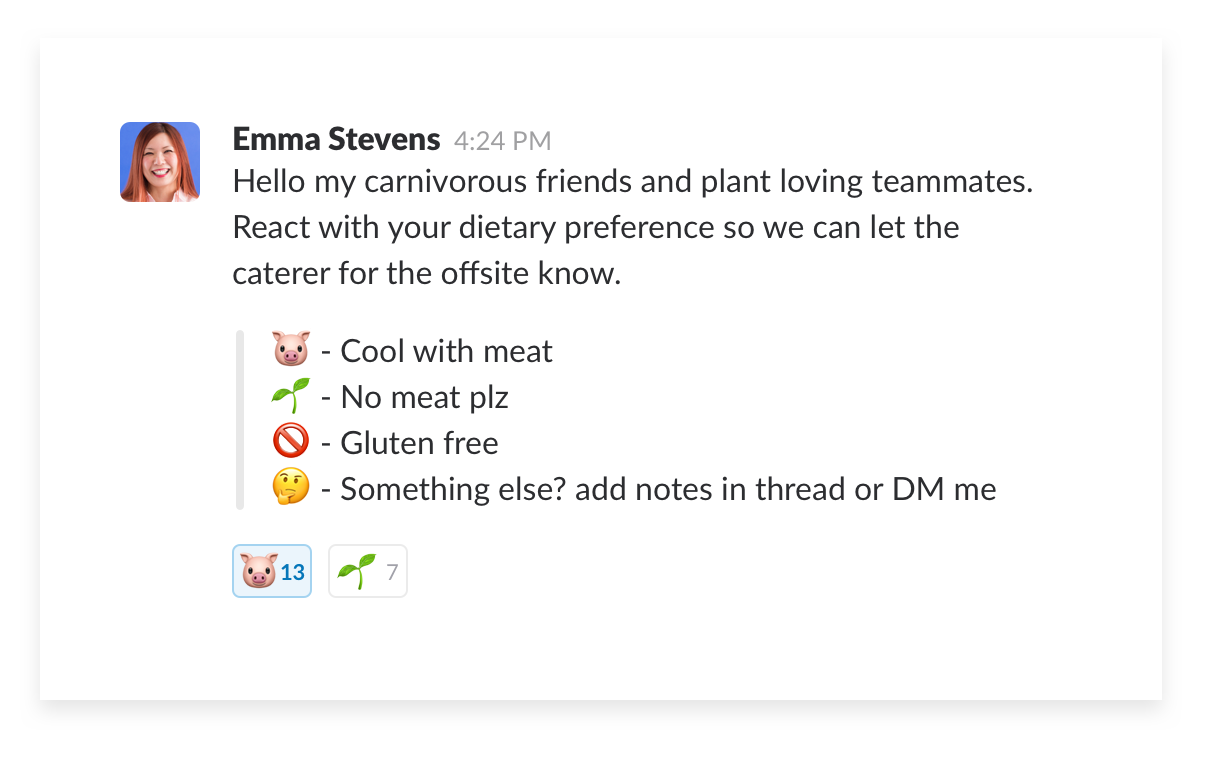 3
step #3
Track poll's results and participants
You can track results of your poll in real time in Slack. Moreover, you'll see all participants when hovering a mouse under each emoji.
More tips on Slack polls, surveys and being productive on Slack
Today our email inboxes are flooded with messages while a Slack notification always attracts attention. Running polls on Slack is a better way to get feedback from your team compared to email.

Slack is capable of so much that it's hard to know what features you should be using. To help, we put together the Ultimate guide of the best tips and hacks: How to Use Slack. And here's another great read with Slack features and tips: 22 Handy Slack Hacks Everyone Should Know.

Speaking of Slack polls and surveys here's what you can do with Standuply App:

1. Avoid standup meetings: setup a recurring survey to gather standup meeting notes or check in with your remote team consistently.

2. Estimate user stories: connect your Slack to JIRA or Trello and survey your developers regarding the tasks estimations.

3. Choose the best ideas: make a poll or a survey to gather the best ideas and brainstorm on them asynchronously.
4. Run 360 feedback review: choose a range of people to ask about everyone's performance and run such review every quarter.
5. Gather meeting notes: collect notes after a meeting by running a quick survey of all the participants.

And many more: explore Standuply.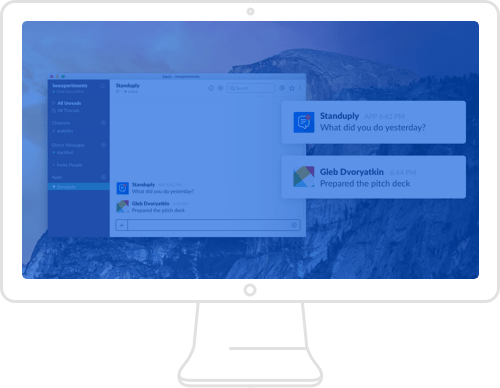 RUN STANDUPS AND SURVEYS VIA SLACK
The #1 Project Management Slack Bot
Standuply is a Digital Assistant for Remote teams. It automates standup meetings, retrospectives, task estimations and more.
Add to Slack